The world first had a peek at it in September, at the Frankfurt Auto Show. Now it's for real: the Hemera concept was renamed by its British maker Artemis and introduced at the Beijing Auto Show.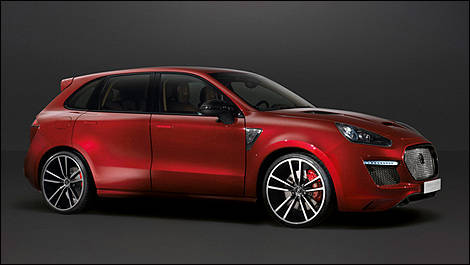 Photo: Eterniti Motors
From the outside, it vaguely resembles a Porsche Cayenne, but on the inside the Artemis is more limousine than SUV. There is more legroom at the back, a fridge for cold drinks and, geek-approved iPads available. Material-wise no effort was spared. Sheep wool (for the carpets), wood and carbon fibre are just three of the materials used to please even the pickiest of passengers.
Under the bonnet, Eterniti has fitted a 600-horsepower, 553 ft-pounds of torque V8 monster, which will take this "Super-SUV" from 0 to 100 km/h in just 4.5 seconds, and then to a top speed of 290. Four 23-inch low-profile wheels are keeping everything grounded.
The first specimens should arrive here only this fall. For the time being, it's only available on the European and Asian markets – with a price tag of 210,000 pounds (around $335,000 CDN)