Here are seven interesting and noteworthy facts about one of the oldest race on the calendar: the Formula 1 Grand Prix of Italy.
1
Monza was one of seven tracks on the original world championship calendar in 1950. Three others are still on the calendar: Silverstone, Monaco and Spa-Francorchamps.
2
The Italian Grand Prix has been run 64 times previously, all but once at Monza. The only exception was the 1980 race, which was held at Imola.
The original banking of the Monza circuit. (Photo: WRI2)


3
Italians Vincenzo Lancia and Felice Nazzaro laid the last two bricks at Monza, and at that time, the circuit was 10 km (6.25 miles) long, with a banked section and a road circuit combined into one.
4
The track is the quickest on the calendar, with top speeds of up to 340 km/h. On the approach to the first chicane, F1 cars decelerate from 340 to 80 km/h in the space of just 150 metres.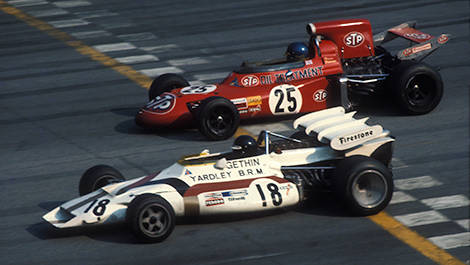 Peter Gethin crossing the line in front of Ronnie Peterson in 1971. (Photo: WRI2)


5
Peter Gethin made history by winning the closest F1 race in history, which took place in 1971 at Monza. The British driver beat Ronnie Peterson across the line by just 0.01s and the first five cars were separated by just 0.61s.
6
The Italian Grand Prix is also famous for having produced the oldest Grand Prix winner of all time - Luigi Fagioli, who won the 1951 French Grand Prix aged 53 years and 22 days.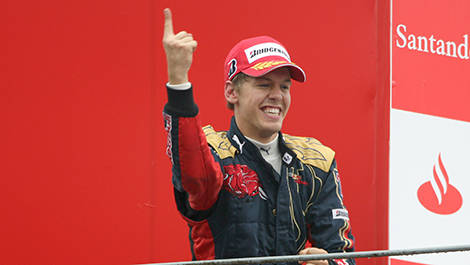 Sebastian Vettel, winner of the 2008 Italian Grand Prix. (Photo: WRI2)


7
Four-time F1 World Champion, Sebastian Vettel took his first F1 win at Monza, with Toro Rosso in 2008, becoming the sport's youngest race winner at the age of 21.