From GMM
Dieter Zetsche, the chairman of Mercedes parent Daimler, has pointed the finger at Bernie Ecclestone in the wake of the unpopular German grand prix.
At the height of the Michael Schumacher era, Hockenheim was a capacity-filled hotbed of German passion.
But last weekend for the German grand prix, despite the current dominance of Mercedes, a German reigning champion and a German championship leader, grandstands were sometimes almost completely empty.
Zetsche thinks F1 chief executive Ecclestone's approach to marketing the sport is on the wrong track.
"In what company can the boss always do everything alone?" he told the Saturday edition of
Frankfurter Allgemeine Zeitung
newspaper.
"I could imagine the marketing of formula one being taken over by a professional of the new media.
"There is still huge potential that should be exploited in the area of marketing, and specifically on the digital side.
"Regardless of the leadership (of F1), we need changes in this regard," said Zetsche.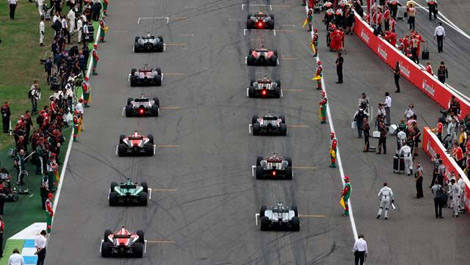 Photo: WRi2
He compared Ecclestone's 'one man' approach with that of Daimler, who split responsibilities across a range of different roles and responsibilities.
"Why should it not be transferable to formula one?" he asked rhetorically.
Zetsche also criticised Ecclestone's income distribution model, with the newspaper claiming that while Ferrari and Red Bull receive $100m and $70 million respectively, Mercedes gets just $12 million.
"In the meantime," said Zetsche, "you have the question of whether it is worthwhile to continue to participate.
"We were able to strengthen our performance a lot, which compensates for some of the imbalance. Nevertheless, Mercedes does not race on the basis of 'whatever it costs'. The goal is to achieve economic efficiency," he added.
Finally, Zetsche weighed in on the outcome of the 2014 world championship, insisting Mercedes has no preference whether Nico Rosberg - a German - or Briton Lewis Hamilton ultimately wins.
"We sell cars all over the world," he said. "We are a German team, but we do not necessarily need a German driver to win."