Williams newcomer Felipe Massa set a new benchmark for the turbo cars, Saturday in Bahrain.
Driving the FW36, the Brazilian clocked a lap of the Sakhir circuit in 1min33.258s, to become the fastest man in Bahrain this winter. The former Ferrari driver completed a total of 99 laps.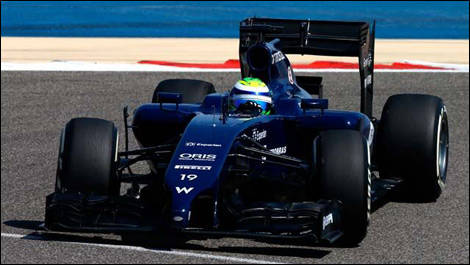 Felipe Massa, Williams FW36 (Photo: WRi2)
"Of course you are always happy when you see your name at the top in first place," he said. "But as well as performance, today was good for the mileage and reliability of the car which we know is needed for Australia."
But the biggest story was the return of Red Bull's crisis. After an encouraging day Friday, the team ran into more problems Saturday. Quadruple world champion Vettel ventured out of his garage to go on track only twice. Both times he failed to make it around.
"Having run so well yesterday it is frustrating to have had these problems today, but all we can do is keep solving the issues," commented Red Bull's race engineering co-ordinator Andy Damerum.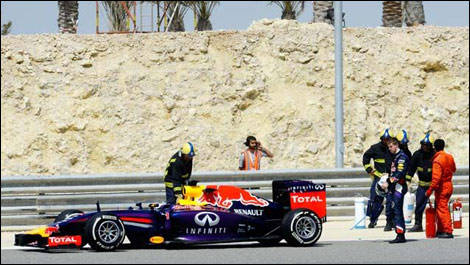 Sebastian Vettel, Red Bull RB10 (Photo: WRi2)
Despite an engine change in the morning, German Nico Rosberg completed 103 laps, setting the second fastest lap of the day. 2007 world champion Kimi Raikkonen was third on his last day behind the wheel of the F14 T before Melbourne.
Ferrari overcame morning problems to put the Finn on a race simulation in the afternoon: "We continued to get more data relating to fuel consumption strategies and tire degradation, even though the strong wind upset the driving a lot," said Raikkonen.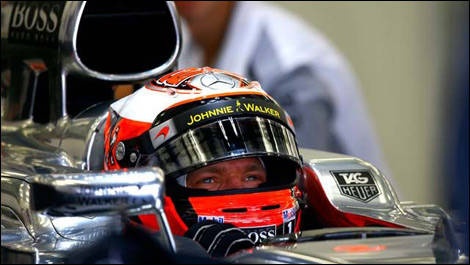 Kevin Magnussen (Photo: WRi2)
Rookies Kevin Magnussen (McLaren) and Daniil Kvyat (Toro Rosso) were fourth and fifth fastest and Nico Hulkenberg (Force India) sixth. Caterham rookie Marcus Ericsson was only eighth fastest, but managed more laps than everyone with a total of 117.
Romain Grosjean (Lotus) and Adrian Sutil (Sauber) joined Vettel at the bottom of the timing sheet, their respective teams having also encountered mechanical problems.
Third and final winter test session, Bahrain, Day 3*:
1. Felipe Massa, Williams, 1m 33.258s, 99 laps

2. Nico Rosberg, Mercedes, 1m 33.484s, 103 laps

3. Kimi Raikkonen, Ferrari, 1m 35.426s, 87 laps

4. Kevin Magnussen, McLaren, 1m 35.894s, 88 laps
5. Daniil Kvyat, Toro Rosso, 1m 36.113s, 81 laps
6. Nico Hulkenberg, Force India, 1m 36.205s, 115 laps
7. Jules Bianchi, Marussia, 1m 37.087s, 78 laps

8. Marcus Ericsson, Caterham, 1m 38.083s, 117 laps

9. Romain Grosjean, Lotus, 1m 42.166s, 33 laps
10. Adrian Sutil, Sauber, No time, 1 lap

11. Sebastian Vettel, Red Bull, No time, 0 laps
*Unofficial timing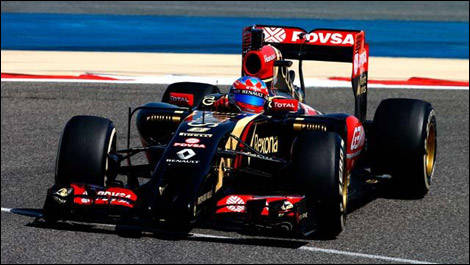 Romain Grosjean, Lotus E22 (Photo: WRi2)