Gilles Pironi, the son of former F1 driver Didier, has joined Mercedes AMG F1 Team.
Frenchman Pironi won three grands prix over the course of his career, including the 1982 San Marino Grand Prix at Imola, infamous for ending his friendship with Ferrari teammate Gilles Villeneuve.
Pironi died in 1987, while racing offshore boats.
In January 1988, his partner Catherine Goux gave birth to twins. She named them Gilles and Didier in honour of the two former friends.
Before joining Mercedes in F1, Gilles Pironi studied engineering and worked for Hyundai in WRC.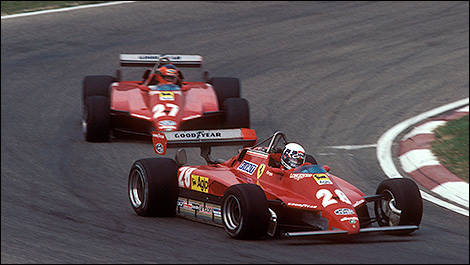 Gilles Villeneuve and Didier Pironi, Ferrari 1982 (Photo: WRi2)