From GMM
Giedo van der Garde looks set to step up to a Sauber race seat for 2015.
The Dutch daily
Algemeen Dagblad
, and the specialist Dutch source Formule 1, are citing 'sources' close to the Swiss team and Van der Garde that report that negotiations between the Sauber reserve driver and team management have been successful.
"Sources report that Van der Garde is assured of a race seat," the newspaper claims. "Insiders say there is even a small chance that the 29-year-old will get his promotion this year."
Reportedly, that is because Adrian Sutil is behind with his sponsor payments to Sauber, the struggling but pointless-in-2014 team that is "also dissatisfied" with the German driver.
Algemeen Dagblad
continued: "The Swiss private team is in desperate need of money. The financial distress is to the point that some employees seem not to have been paid in months. It is an open secret that he (van der Garde) has some wealthy sponsors."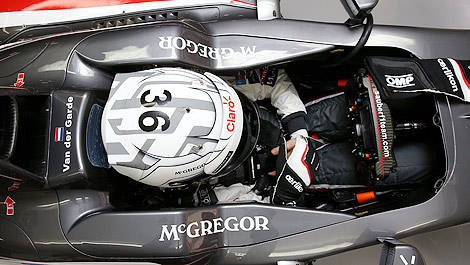 Giedo Van der Garde, Sauber. (Photo: WRi2)
Adrian Sutil, however, said at Spa last weekend that he has a contract with Sauber for next year, and "I am sure I will be in formula one in 2015".
Van der Garde's management is not commenting publicly at present.
But his manager Jan-Paul ten Hoopen, who is also an executive of van der Garde's main backer McGregor, said in Hungary: "We would like to continue with Sauber. We are doing everything to ensure that Giedo can drive."