Malaysian driver Jazeman Jaafar tested Mercedes' 2011-spec car, Friday at Silverstone.
Jaafar, who finished 17th in the 2013 Formula Renault 3.5 standings, is part of a driver development programme run by Mercedes' title sponsor Petronas.
"I have always known I want to reach the height of F1 but, if I had any doubts, after today I just want it even more," he is quoted saying by
TheMalayMailonline.com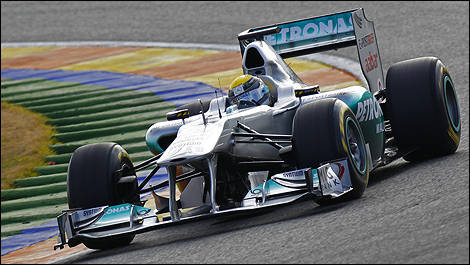 Mercedes W02 (Photo: Mercedes GP)
It was the 21-year-old's third time driving an F1 car, as he had already taken the wheel of the W02 at a demonstration run in the streets of Kuala Lampur in March and for a filming day in June.
Earlier this month, Kuala Lampur native finished sixth at the Macau F3 Grand Prix.