The small world of Formula 1 changed dramatically in early 1978 when Colin Chapman introduced the stunning and gorgeous (and very fast!) Lotus 79.
1

Only 5 full aluminum chassis of the Type 79 were built, and none were destroyed. The Type 79 was the first full ground effect F1 car with sliding skirts. It was able to generate 4450 pounds of downforce at 200 m/h.
2

Mario Andretti won two Grands Prix in 1978 with only front brakes operational on his Lotus 79. The rear callipers were made of magnesium. Once heated up, it would became porous, producing a spongy brake pedal.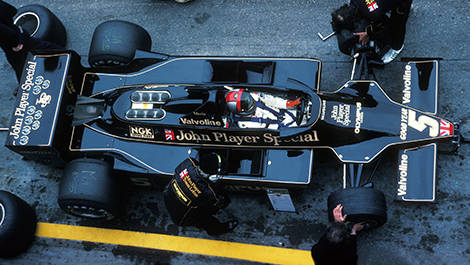 Lotus 79, Mario Andretti, Grand Prix des Pays-Bas 1978. (Photo: WRi2)
3
Veteran engineer and designer Martin Ogilvie designed the Lotus Type 79 with inputs from Colin Chapman, aerodynamicist Peter Wright, Geoff Aldridge and Tony Rudd.
4
The Lotus Type 79 was originally fitted with a Lotus-Getrag gearbox with sequential shift mechanism. However, the unit proved to be insufficiently strong and was abandoned.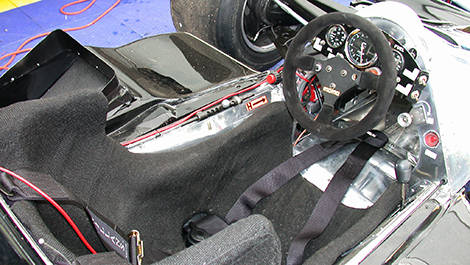 Cockpit de la Lotus 79 (Photo: René Fagnan)
5
The T79 debuted at the Daily Express International Trophy race, held March 19, 1978 at Silverstone. Mario Andretti retired early when he skated off the wet track. Andretti gave the T79 its maiden win in May in Belgium.
6
The car was also known internally as the John Player Special Mark IV.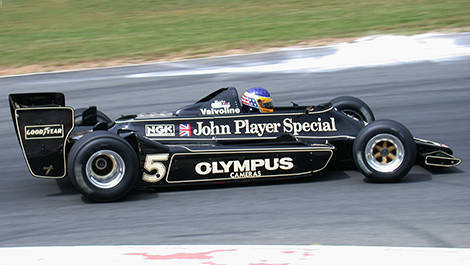 La Lotus 79 de Duncan Dayton en action sur le Circuit Mont-Tremblant. (Photo: René Fagnan)