Lotus F1 Team driver, former Formula 1 World Champion
Kimi Raikkonen completed the first two days of running
as part of his driving session at the Circuito Ricardo Tormo in Valencia, Spain.
The Finnish driver, who spent the last two seasons competing in the FIA World Rally Championship, completed 171 laps or a total of 666 kilometres behind the wheel of the team's 2010 R30 fitted with hard Pirelli demonstration tires.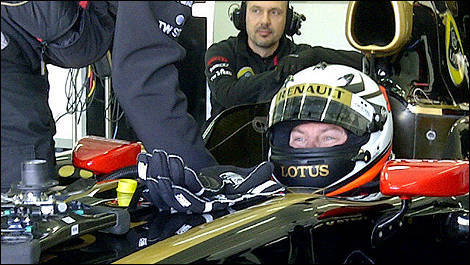 Kimi Raikkonen. (Photo: Lotus F1 Team)
"I'm happy because I was pretty quick to get back in the groove," said Raikkonen.
"Obviously you get more into the zone with the more laps you complete, as you discover more about the car and the tires. The good thing is that running gives me something to compare the new car to, so I'm looking forward to it."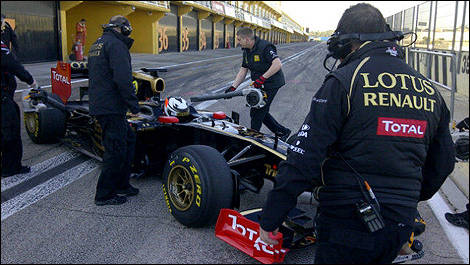 Kimi Raikkonen. (Photo: Lotus F1 Team)
"He got the feel of the car very quickly and it's good to see him building a strong relationship with the team," said team boos Eric Boullier.
"You can see that the whole team is pleased with Kimi's feedback. Obviously, the R30 is different to the new car, but he is clearly excited to get started at the first test in Jerez," he added.
Kimi Raikkonen. (Photo: Lotus F1 Team)