Kimi Raikkonen of the Scuderia Ferrari believes having an incident-free race for the first time this season was essential to his season-best finish of fourth at Spa-Francorchamps on Sunday.
Raikkonen led the race, and was running in third place when another Finn, Valtteri Bottas in the Williams, passed him with just five laps to go.
Fourth place represents Raikkonen's best result since rejoining the famed Italian team.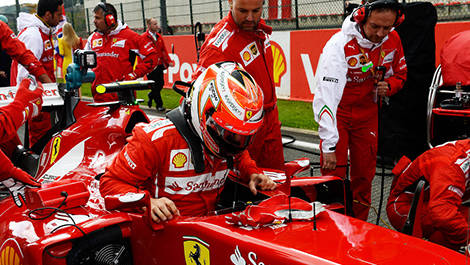 Kimi Raikkonen, Ferrari (Photo: Ferrari)
"We had decided to tackle this race more aggressively, making an early stop to get ahead of the cars that had yet to pit and that meant I was able to stay with the leaders for much of the race," Raikkonen explained on
Formula1.com
.
"We did our utmost and for the first time, we managed to have a clean race without any problems.
"In general, I'm happy with how this weekend ended. We knew it would not be easy on this circuit, but the car has improved and today the pace was good.
"Fourth place shows we are going in the right direction, but it doesn't mean we can settle for that. Today, we scored a good number of points, but we are here to win and we will continue to work to reach the top."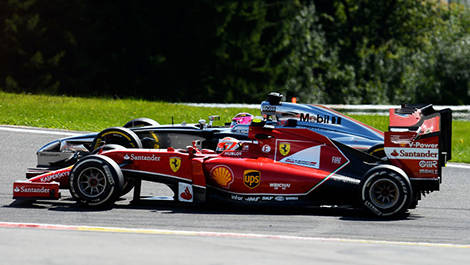 Kimi Raikkonen, Ferrari and Jenson Button, McLaren. (Photo: Ferrari)