Finland's Kimi Raikkonen in Malaysia denied that one of the main problems of the Ferrari F14 T was the brake-by-wire system.
"I don't know where that came from. It's not the issue. There is nothing wrong with the system", said Raikkonen.
"What I need is a set-up that means the car is more how I like it and the team is working on that. Hopefully when they get that for me, it will make things easier and give me more feeling, although this will take a little while," he added.
"Hopefully with these new parts it will get a bit more easy to get a bit more feeling in the front end. Obviously not the ideal start for the year, for the team, not what we obviously want to achieve. We have plenty of good people and they're working flat out as a group to improve things. So, we still have things to do but I'm sure we can keep progressing," he added.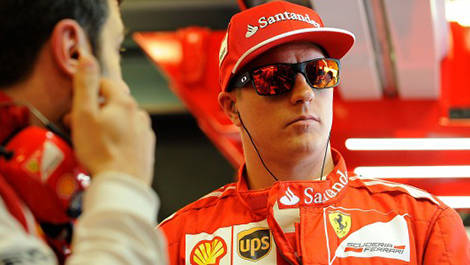 Kimi Raikkonen, Ferrari. (Photo: Ferrari)
Raikkonen explained that the Malaysian race track will offer a very different challenge than Melbourne.
"Obviously, every circuit is different, it's very hot and humid here and we have different tires for the first time. It will be very hard on the cars. So I have no idea what to expect, but even in the past that was the case that it was difficult to say from race to race," Kimi said.
The former F1 World Champion denied that the new turbo hybrid cars were vastly different to drive than last year's car.
"From a driving point of view I don't think it's awfully different to last year's cars, apart from some small details. For me the bigger difference is being in a different team, as each team builds a different car," he concluded.