Online trading and investment specialist Saxo Bank will increase its branding of the Lotus E22 at next week's Monaco Grand Prix.
Saxo Bank became Lotus F1 Team Official Business Partner at the start of this season.
The sidepods of the Lotus E22 driven by Pastor Maldonado and Romain Grosjean will feature the distinctive Saxo Bank logo for the Monaco Grand Prix as a highlight of the bank's activation of the partnership.
Saxo Bank is an online trading and investment specialist, offering private investors and institutional clients a complete set of tools for their trading and investment strategies.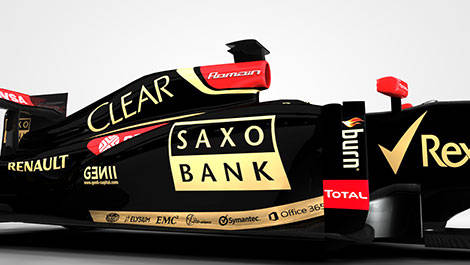 Lotus E22's livery for Monaco. (Photo: Lotus F1 Team)