From GMM
The door to formula one could be opening up for Danica Patrick.
In April, the sport's newest team owner, Gene Haas, said the world's most famous female racing driver will not be making the switch from NASCAR.
Patrick, 32, drives for Haas in America's premier tin-top series, but the 61-year-old Californian said in April that it would be "impossible" for any of his existing drivers to juggle NASCAR while also preparing for F1.
"It would be really impossible to accomplish that and survive," said Haas.
But perhaps the subsequent decision to delay Haas Formula's grand prix debut until 2016 has changed things.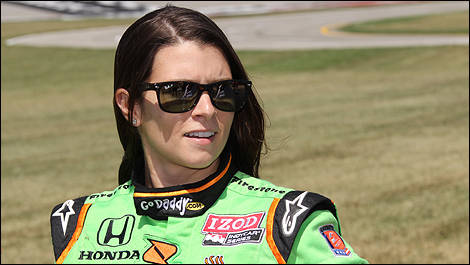 Danica Patrick (Photo: LAT/IndyCar)
Gunther Steiner, who in the past worked in upper management at Red Bull and Jaguar, confirmed to
Speed Week
on Friday that he will be Haas' F1 team boss.
"I will be the team boss," Steiner said in the Circuit Gilles Villeneuve paddock.
He clarified that the F1 team will be completely separate to Haas' NASCAR operation, which is in collaboration with the driver Tony Stewart.
"Tony wants to make money with racing, Gene wants to spend it," Steiner smiled.
But what about Patrick, the diminutive American driver whose early pedigree was in open wheel racing, including her famous Indycar win in 2008?
"It's too early for this (driver question)," said Steiner.  "But, you know, everything is possible."