From GMM
Lewis Hamilton versus Nico Rosberg is not the only raging battle in formula one.
Red Bull's Christian Horner lost his temper with "the negativities" being spread by journalists during the Friday press conference in Hungary.
"All we do is focus on the negatives and it has to be said, it gets pretty boring for us to sit up here and field these questions," he said.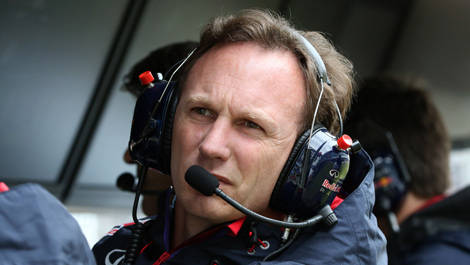 Red Bull Racing's Christian Horner was angry at some journalists (Photo: WRi2)
Not only that, amid some alarming TV ratings and dwindling crowds for the Hockenheim-Hungaroring double-header, it is believed the issue of the media's role to play was discussed at length during Bernie Ecclestone's meeting with key teams on Saturday.
Journalist Ralf Bach, reporting for Germany's
Sport Bild
, was in a particularly feisty mood on Friday when he questioned the teams' morality in simply following Ecclestone to controversial race destinations.
Bach said in the FIA press conference that "Bahrain is killing their own people", and wondered if they would also blindly follow the F1 supremo "to North Korea".
McLaren team boss Eric Boullier did not respond to that question, but rumours on Sunday suggested he was furious and even asked the FIA to consider revoking Bach's accreditation.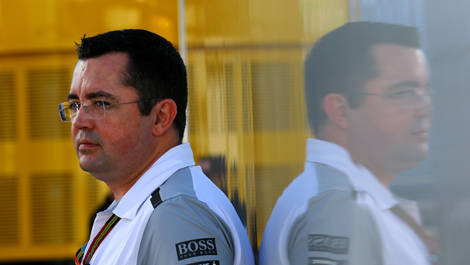 Eric Boullier believes journalists should stop "spreading negativity around" (Photo: WRi2)
A McLaren team source denied that, but did admit that Boullier had been upset with some of the questions posed on Friday.
And
The Times
quotes the Frenchman as saying: "By spreading negativity around, we distract people from being passionate and watching us and we stop people who could be potentially interested to watch because we are negative.
"The negativity is part of the problem of why we have an audience which is going down," Boullier added.