From press release
Romain Grosjean scored his first points of the season, last weekend in Spain. He is now looking forward to the Monaco Grand Prix, which he considers to be his "unofficial" home race.
Grosjean finished eighth in Barcelona, behind the wheel of the upgraded Lotus E22. Last Wednesday, his teammate Pastor Maldonado topped the timing sheets, during a collective test.
So the Enstone team is definitely showing sings of improvements after a rocky start to the 2014 campaign. The Monaco track, however, may not suit the E22.
Still, Grosjean always liked racing there, and this year is no exception.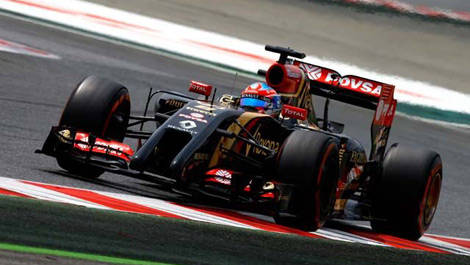 Romain Grosjean, Lotus E22 (Photo: WRi2)
"The emphasis at Monaco is on low speed corners, which is not our greatest strength," noted Grosjean.
"But the team worked with Monaco in mind during the Barcelona test. Bumpy straights and a low grip surface are the other main Monaco characteristics and how well you adapt to them can make or break your weekend. We'll do our best with set-up.
"It was great to see so much French support last year, with all the flags and banners. Then there are the unique challenges of such a special circuit.
"It's a crazy week with all the focus and attention, but everyone loves Monaco."