One of Formula One's brightest engineers has confirmed his retirement.
Ross Brawn's future in F1 had been in doubt ever since Paddy Lowe arrived at Mercedes earlier this season.
The 59-year-old, who won titles with Benetton, Ferrari and Brawn GP, ended up going on a sabbatical at the end of 2013. Speaking during a fishing event this very weekend, he confirmed this sabbatical would be permanent.
"What they didn't realize when I was invited (at this fishing event in Aberdeenshire) was they had a scoop because the world's press was trying to find out if I was retiring or not," Brawn is quoted saying by the
Telegraph
.
"I'm retiring - it's not tongue in cheek."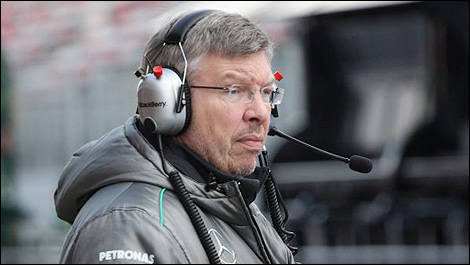 Ross Brawn (Photo: WRi2)
The Briton, who after his years of Ferrari glory with Michael Schumacher also took the 2007 season off and then came back with Honda, is therefore not planning any third stint in F1. Actually, he is not planning anything for the moment, except fishing.
"I'm going to take a year to enjoy the fishing and then see what life brings. I'm looking forward to it but I've got no other plans.
This ends weeks of speculation regarding Brawn's potential involvement with McLaren, which recently parted ways with its team principal Martin Whitmarsh.