Alongside regular driver Adrian Sutil, Sauber Formula 1 test driver Sergey Sirotkin took part for the first time in the morning practice session during a Grand Prix weekend at the Sochi Autodrom.
The 18-year-old Russian drove Esteban Gutiérrez's Ferrari-powered C33 this morning.
"In one of the cars we had Sergey, who did a good job, did not make any mistakes and built up the speed progressively," declared Giampaolo Dall'Ara, Head of Track Engineering at Sauber.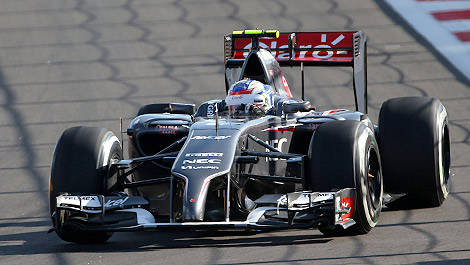 Sergey Sirotkin, Sauber, Sochi. (Photo: WRi2)
The young Russian set the 17th fastest time this morning, completing 22 laps of the new circuit.
"It was a positive session. I like the track, and it was nice driving the C33," said Sirotkin after his stint in the car.
"I took it easy at the beginning in order to build up confidence, as I have not driven the car for about half a year, but today I was able to quickly get the feeling for it. During my last fast lap at the end of the session, I was a bit unlucky with the traffic, and the tires did not have the optimal temperature. The conditions were not ideal, which cost me some time during my last fast lap. I see a lot of potential to improve, as I took it easy, and I was not pushing to the absolute limit," he said.
"The track is quite nice, but also tricky. Turn 1 seems to be an easy corner, which can be taken flat out. However, I was a bit surprised on my first lap when I went through Turn 1, as it was quite bumpy in one place. Nevertheless, after a few laps you get used to the track's characteristics," Sergey Sirotkin explained.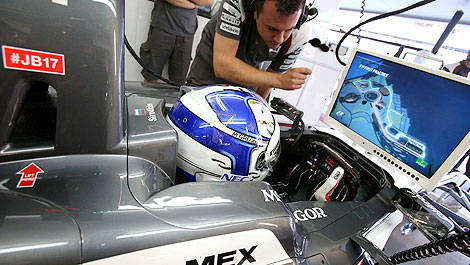 Sergey Sirotkin with Sauber's engineer. (Photo: WRi2)