Scuderia Ferrari Formula 1 have started to transition their focus onto next year's car and plan to track test components over the remaining six races of the season, according to engineering director Pat Fry.
The famed Italian team have suffered a disappointing campaign this year, scoring just two podiums - both through Fernando Alonso - and recently dropped to fourth in the constructors' championship, behind Williams-Mercedes, following a poor showing on home soil at Monza.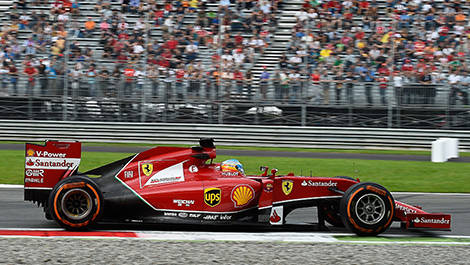 Fernando Alonso, Ferrari F14 T. (Photo: Ferrari)
"At this stage of the season, the focus in the factory is shifting more towards next year's car," Fry told Ferrari's official website.
"However, there is still quite a lot we can learn from track testing, therefore we will be bringing some specific test components for next year and other developments for the F14 T, which will help our understanding for next year."
Fry added that Ferrari are looking to immediately fight back at Singapore following their lacklustre outing in Italy, where Alonso retired and Kimi Raikkonen could only finish ninth.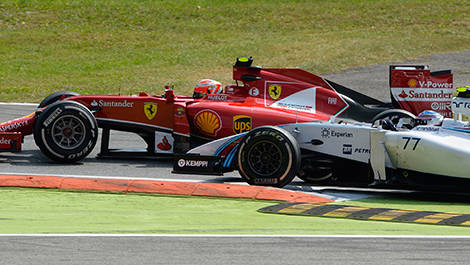 Kimi Raikkonen, Ferrari F14 T. (Photo: WRi2)
"After the two races in Spa and Monza, run on low-downforce circuits, we now go to Singapore which is at completely the other end of the spectrum," he said. "It's a street circuit requiring very high downforce, where we will be running the soft and supersoft tires on a track with similar characteristics to Monaco.
"Monza was a tough weekend for us, so now we are regrouping and we will keep pushing forward, concentrating on getting the best out of the package we've got."