Adapted from GMM
While several experts believe that two-time World Champion Fernando Alonso will stay at Ferrari for at least for one more season, other predict the Spaniard will find a new home next year.
Cadena Ser
, Spain's premier radio network, claims Alonso went out with his mechanics in Singapore recently and "reassured them not to listen to all the unfounded rumours".
On the other hand, even Ferrari no longer denies that all the smoke of the past days is being produced by some real fire behind closed doors at Maranello.
Italy's
Omnicorse
reports that the relationship between Alonso and new team boss Marco Mattiacci turned spectacularly sour in Singapore.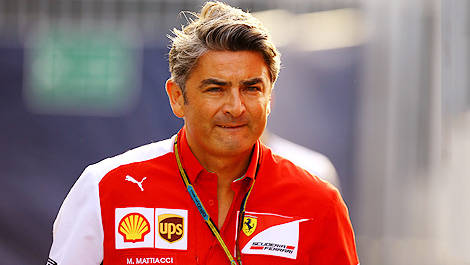 Marco Mattiacci, Ferrari. (Photo: WRi2)
The newly named Ferrari president Sergio Marchionne is not intervening for now, despite acknowledging there is a problem.
"At the problem I am not caring for it," he is quoted as saying.
"This issue is being dealt with by Mattiacci, and we will discuss it after October 13," said Marchionne, referring to the date on which he will take command.
He also seemed to confirm that Scuderia Ferrari has to deal with an issue of driver selection.
"I confirm this," said Marchionne, "but the decision also depends on the drivers and what they want."