Four-time Formula 1 World Champion Sebastian Vettel will race a brand new Red Bull RB10 chassis at the Grand Prix of Spain this weekend.
Red Bull Racing chief designer Rob Marshall said the new chassis is a routine introduction rather than a reaction to Vettel's current form.
"Sebastian will get a new chassis for Barcelona, which was scheduled at the start of the season," Marshall said to
Formula1.com.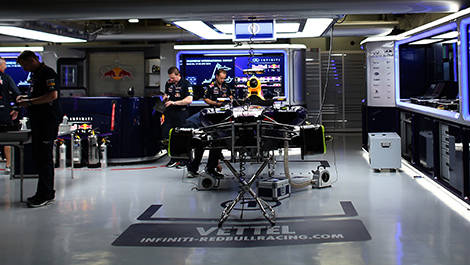 Sebastian Vettel, Red Bull Racing (Photo: Getty Images/ Red Bull)
"From our point of view we'd rather give our drivers one or two new chassis during the season that we have been able to check out in the factory using various testing methods. The next one will be for Dan (Ricciardo) at some time around Silverstone."
The Austrian team also intends to race a 'major upgrade' package to the Renault-powered RB10.
"The Spanish Grand Prix is probably the first opportunity for teams to bring a big upgrade to the car during the season," Marshall explained.
"They will often compromise whole bodywork packages, so the floor, engine cover, front wings and rear wings, potentially new suspension components and various other bits and bobs. All the teams will have updates and we can see what they all are in a few days," he said.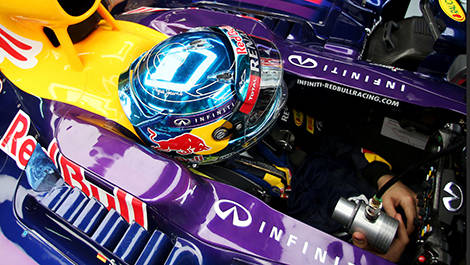 Sebastian Vettel, Red Bull Racing (Photo: Getty Images/ Red Bull)
Renault Sport F1 will also introduce significant upgrades.
"The Spanish Grand Prix will be the second stage of the performance evolutions we kick-started in China," said Remi Taffin, Renault Sport F1 head of track operations.
"While there are not many visible hardware upgrades, there are significant improvements to the software that should further enhance driveability and therefore overall performance. Yet again we have also moved forward in energy management and efficiency so we are hopeful our upward trend will continue in Barcelona," Taffin explained.