Here are our top 5 photos of Sunday's Formula 1 Australian Grand Prix, a race dominated by Nico Rosberg in his Mercedes AMG W05.
The race was highlighted by several surprises such as Red Bull's Daniel Ricciardo (who finished second before his disqualification), rookie Kevin Magnussen who finished on the podium for McLaren and Valtteri Bottas who drove like a man possessed in his Mercedes-powered Williams.
5
Kamui Kobayashi, Caterham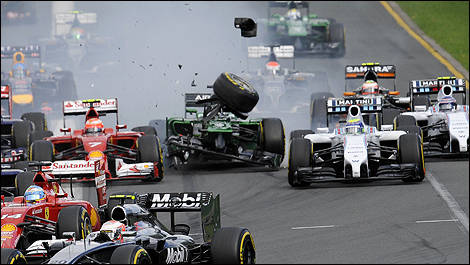 Kamui Kobayashi, Caterham-Renault. (Photo: WRi2)
The diminutive Japanese made it to Q2 and qualified a surprisingly high 14th. However, a rear brake failure at the first corner ruined his race (and Felipe Massa's too).
4
Nico Hulkenberg, Sahara Force India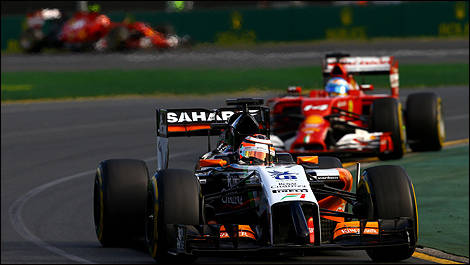 Nico Hülkenberg, Sahara Force India-Mercedes. (Photo: WRi2)
Nico Hulkenberg qualified an excellent 7th, and battled with Ferrari Fernando Alonso during most of the race. He crossed the line in 6th place.
3
Nico Rosberg, Mercedes AMG
Nico Roberg, Mercedes W05. (Photo: WRi2)
We all knew that the Mercedes AMG W05 was fast. But Nico Rosberg drove a very inspired race. He jumped into the lead right at the start and cruised to victory, his fourth in career.
2
Valtteri Bottas, Williams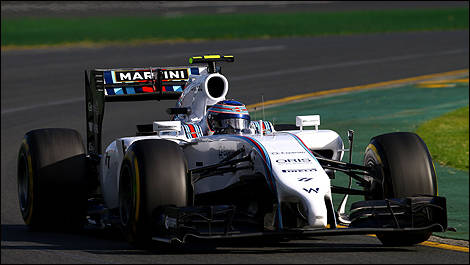 Valtteri Bottas, Williams-Mercedes. (Photo: WRi2)
The Finn drove like man possessed. He sliced through the field until he brushed the wall and suffered a puncture. He returned into action and finished 5th.
1
Kevin Magnussen, McLaren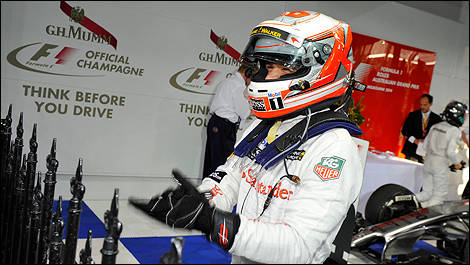 Kevin Magnussen, McLaren-Mercedes. (Photo: WRi2)
The rookie finished third on the road in his Formula 1 debut. In fact, Magnussen drove like a veteran, making no mistakes to cross the line in front of his teammate, Jenson Button.