Australian Daniel Ricciardo caused a stir this season not only by winning his first Grand Prix in Canada but mostly for being the only driver to have beaten the Mercedes duo.
The ever-smiling Ricciardo was born July 1st, 1989 in Perth, Australia from Italian parents.
He started karting at the age of nine, and in 2005, he entered the Western Australian Formula Ford championship driving a vintage car.
The following year, however, he won a scholarship into the Formula BMW Asian championship. That launched his career.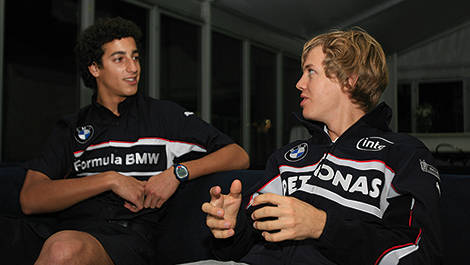 Daniel Ricciardo and Sebastian Vettel in 2006! (Photo: BMW)
2006

Third overall in the Formula BMW Asia series for Eurasia Motorsport after two wins, 12 podiums, one pole position and three fastest laps. Fifth in the Formula BMW World series with Fortec Motorsport.
2007

Sixth overall in the Italian Formula Renault 2.0 series, scoring one podium finish.
2008

Formula Renault 2.0 WEC champion with eight wins, 11 podiums, 10 pole positions and seven fastest laps. Runner-up in Formula Renault 2.0 Euro series, with six wins, seven podiums, five pole positions and five fastest laps.
2009

Dominates British Formula 3 championship, taking title with six wins, 12 podiums, six pole positions and four fastest laps. Tests for the Red Bull Formula 1 team.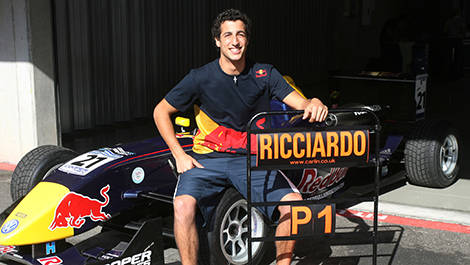 Daniel Ricciardo, Formula 3 Champion (Photo: WRI2)
2010

Runner-up in Formula Renault 3.5 championship with Tech 1 Racing. Takes four wins, eight podiums, eight pole positions and four fastest laps. Tests for Red Bull Formula 1 team.
2011

As Red Bull reserve, impresses on Fridays for Toro Rosso at first eight rounds. 'Loaned' to HRT and races from Silverstone onward, faring well against the experienced Liuzzi. Continues to compete in Formula Renault 3.5. Secures race seat at Toro Rosso for 2012.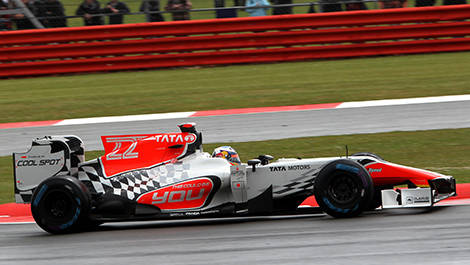 Daniel Ricciardo, HRT (Photo: WRI2)
2012

Ninth in Australia bodes well for rest of year, but campaign stymied as Toro Rosso's STR07 falters. Best run is a trio of point-scoring finishes in Singapore, Japan and Korea where he is able to mix it with faster cars.
2013

Displays growing speed and maturity, outclassing Toro Rosso teammate Jean-Eric Vergne to land 2014 race seat at sister team Red Bull. Makes regular Q3 appearances, with best race results two seventh places in China and Italy.