From press release
Two-time Canadian F1600 champion Nathan Block is stepping up to the American F2000 championship.
The 20-year-old will be racing a John Cummiskey Racing Mazda-powered Van Diemen car, next weekend on the famous Indianapolis Motor Speedway's revamped 2.434-mile road course, for rounds 4 and 5 of the championship.
"I'm really excited about joining the USF2000 Series, especially at such a historic track," said Blok, who is from Beachburg, Ontario.
"Joining the series at this point in the season I won't likely be in contention for the championship. Obviously my goal is to win each race, but I would be satisfied to get a top 5 finish and attract some attention for myself and my new team."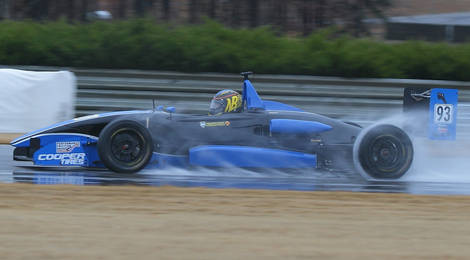 Nathan Blok (Photo: Nathan Blok Racing)
"It's the teams and driver's first race so the goals for this event are to run all day and finish in the top 10," added team boss John Cummiskey. "Nathan is a great person and driver so we need to maximize our track time to gain some experience.
"We have a great crew group and want to have some fun. Our long-term goal is to run a multi-car team in a full season effort and to compete for the championship."
So far in his career, Blok has already won back to back championships in the Formula Tour 1600 series, in 2011 and 2012. Last year, he also competed in the Canadian Touring Car Championship (CTCC).