The buzz surrounding the
Tesla Model S
doesn't appear to be fading anytime soon. Christian Roy, a taxi owner from Quebec City, will soon own the very first Tesla taxi in North America. 
Roy is expected to take delivery of the car a few weeks from now. He's already excited about the huge savings he's going to make both in terms of energy and maintenance. As you may know, the Tesla Model S is an all-electric sedan that burns no fuel, and its 85kWh battery is backed by an 8-year/unlimited km warranty.
Considering how badly some people want to enter the world of Telsa, Roy's phone likely won't stop ringing from customers eager to drive around in a Model S.
Source : roulezelectrique.com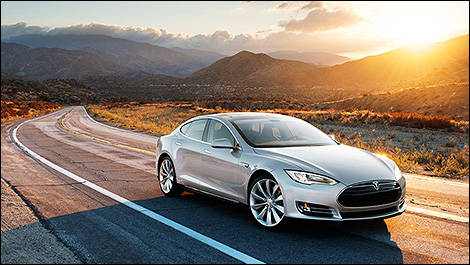 Photo: Tesla