A Fisker Karma hybrid car belonging to a Fort Bend County resident, in Texas, has set its owner's house on fire.
According to local fire chief, Robert Baker, the fire originated in the Karma, which had just been parked, minutes before, in the garage.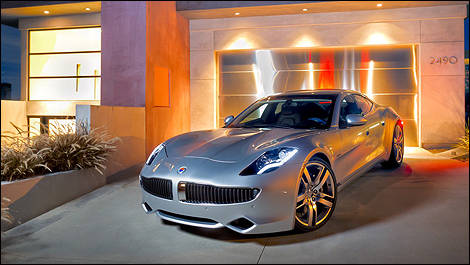 Photo: Fisker Automotive
The car was not plugged for recharge, but the driver did notice a "smell of burnt rubber". Furthermore, the vehicle was almost new, having been purchased in April, less than 60 days before.
The experts have assessed the associated fire costs to upwards of US$ 100,000, leaving out the loss of the three vehicles in the garage at the time of the fire – the same Fisker Karma, as well as a Mercedes-Benz SUV and an Acura NSX.
Fisker Automotive is helping out the authorities dealing with the investigation, but refused to comment the incident.
Source: Autoweek