The Coca-Cola Company introduced PlantBottle Technology in 2009 as the first-ever recyclable PET (polyethylene terephthalate) plastic bottle made partially from plants. It's now being used for the interior fabric surfaces covering the seat cushions, seat backs, head restraints, door panel inserts, and headliners of the Ford Fusion Energi plug-in hybrid sedan.
Thanks to Coca-Cola's PlantBottle Technology, more than 400,000 barrels of oil have been saved so far in 28 countries around the world. If applied to the majority of Ford models in the U.S, it would save another 6,000 barrels.
"This collaboration with Ford demonstrates that PlantBottle Technology can be applied anywhere PET plastic is traditionally used, but with a lighter footprint on the planet," said Scott Vitters, general manager of the PlantBottle packaging platform at The Coca-Cola Company. "We are pleased to share this technology with Ford, and look forward to continuing to expand the application of PlantBottle Technology."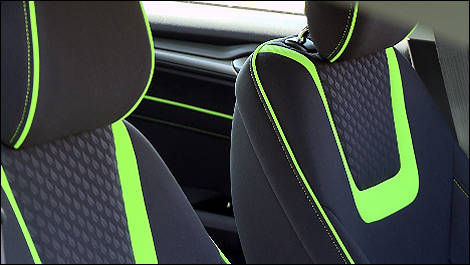 Caption: Ford