Hot on the heels of the
aluminum-bodied 2015 Ford F-150
, the Blue Oval is introducing the Lightweight Concept -- essentially a 2013 Ford Fusion that lost about 25% of its kilos and now weighs the same as a Fiesta!
The Lightweight Concept features lighter seat frames, a carbon fibre dashboard, an aluminum chassis and brake discs, along with polycarbonate windows. Magnesium, high-strength steel, and advanced composites were used, as well.
Under the hood is a Focus-sourced, 3-cylinder EcoBoost engine. The impact of all the lightweight components on fuel economy has yet to be revealed, however.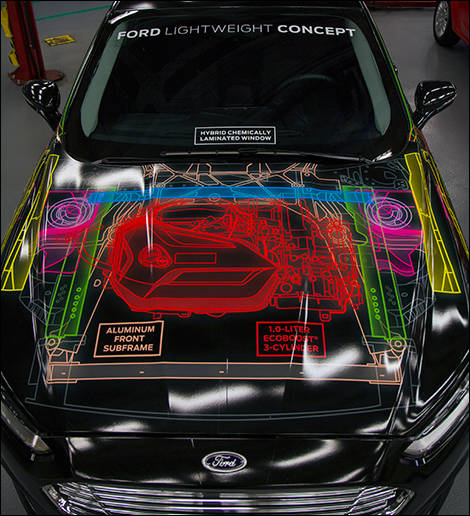 Photo: Ford