The 2014 Ford Transit Connect Taxi will launch in many additional markets around the world starting early next year.
"Ford Transit Connect Taxi has proven itself in taxi fleets across the U.S.," said Raj Nair, vice president of global product development at Ford. "Now, we are building on that success, offering the vehicle for sale in even more markets, including global cities like Hong Kong."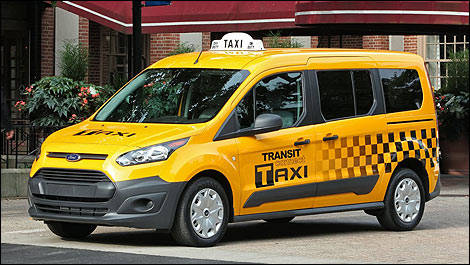 Photo: Ford
Ford's second-generation Transit Connect Taxi features a lower vehicle height, providing improved roof clearance for taxicab companies to place advertising on the cabin roof. The floor has also been lowered for improved access to the cabin, and it can be modified for wheelchair accessibility through Ford's Qualified Vehicle Modifier program.
Source: Ford