As previously reported, Mark Fields will take over Alan Mullaly as Chief Executive Officer at Ford. The company today announced that the move will be effective July 1st.
Mark Fields has been working for the Blue Oval since 1989, and as Chief Operating Officer since late 2012. He was president and CEO of Mazda Motor Corp. back when Ford had a majority stake in the Japanese automaker.
Ford had been searching for Mullaly's successor for the past two years. The former Boeing chief is credited with turning Ford around through the crisis that shook up the North American auto industry in the later part of the previous decade with his ''Way Forward'' plan, not to mention a $23 billion loan. Ford managed to avoid bankruptcy, unlike GM and Chrysler.
After losing $30.1 billion from 2006-2008, Ford made $42.3 billion in revenue during the last five years.
Source: autonews.com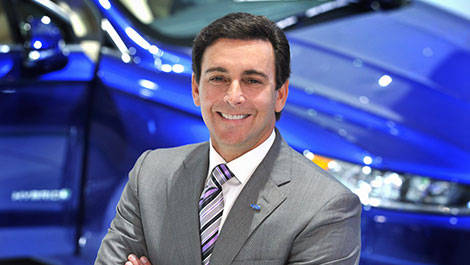 Photo: Ford