If you are lucky enough to have walked the Palexpo, venue for the Geneva Auto Show, you'll probably have noticed that a large portion of the available real-estate belongs to the Volkswagen Group. Volkswagen itself, owns a huge chunk of that portion.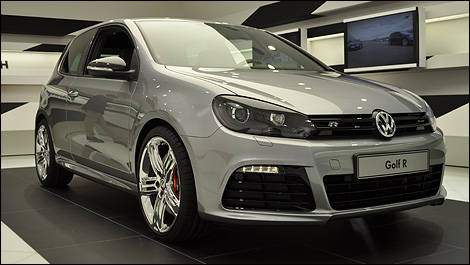 Photo: Mathieu St-Pierre/Auto123.com
After walking the entire show floor over a half-dozen times and putting everything into perspective, it became clear that Volkswagen's aspirations for World domination are well under way.
With ten brands under the Group's banner (Volkswagen, Audi, Seat, Skoda, Bentley, Bugatti, Porsche, Lamborghini, Volkswagen Commercial trucks and Scania), VW has something for everyone. When all was said and done at the end of 2010, the Group had delivered 7.14 million new units; their best result ever. This 13.5% increase over 2009 (6.29 million) is significant and illustrates that VW's goal of 10 million deliveries by 2018 and or the title of the World's #1 automaker is far more than simply feasible.
And you don't have to take my word for it. Of the many featured makes scattered across the Palexpo's many pavilions, numbers 1 and 2 were perhaps the busiest; VAG territory.
And then, there's the fact that new Jetta sales are through the roof. The upcoming Passat will probably have a similar impact on VW's bottom line. Volume cars like these are crucial but VW isn't stopping there. Automobili Lamborghini America has recently announced a new lease program with Premier Financial Services. Accessibility is another way to get more cars on the road.
At the Geneva Show, I was fortunate enough to sit down with Klaus Bischoff, Head of Volkswagen design, and discuss the direction that the "People's car" company will take, design-wise, in the near future.
Without being specific, he indicated to me that brand image will remain a priority however it will be divided into categories. One such sub-group may borrow from the Bulli concept, a revised Microbus concept first revealed in 2001. The Bulli's fascia would be transposed onto various family and perhaps commercial-application vehicles. Whichever way it turns out, the Bulli needs to be built.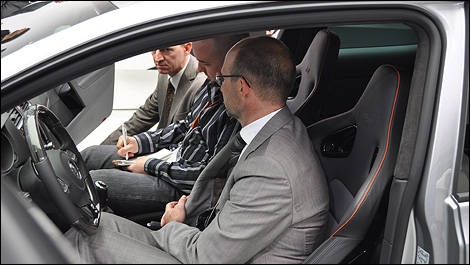 At the Geneva Show, I was fortunate enough to sit down with Klaus Bischoff, Head of Volkswagen design. (Photo: Mathieu St-Pierre/Auto123.com)