Alfa Romeo introduced the new 4C Spider today at the 2014 Geneva Auto Show. Actually, it's an exercise in style aimed at selecting the contents to be implemented in standard production scheduled for the beginning of next year.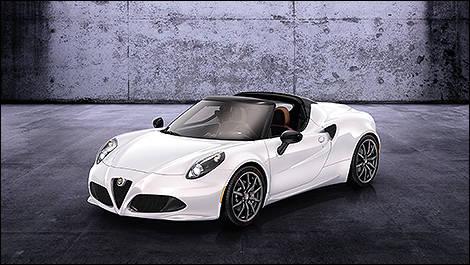 Photo: Alfa Romeo
The 4C Spider concept stands out with an exclusive three-layer Glossy White livery. The soft stop incorporates a glass rear window. Meanwhile, the interior is highlighted by carbon fibre trim and leather seating.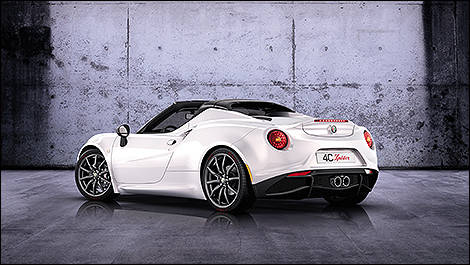 Photo: Alfa Romeo
Under the hood of the Alfa Romeo 4C Spider is a new 1.75L turbocharged gasoline engine whose aluminum block contributes to a 22kg weight saving. The centre-mounted tailpipes use carbon and titanium. Distinctive 18'' front and 19'' rear wheels complete the package.