Captain America: The Winter Soldier
will hit the big screen on April 4th, and the list of superheroes in that movie also includes a few GM products.
Steve Rogers aka Captain America (Chris Evans) will drive a Blue Metallic Chevrolet Silverado 1500, and spend time in The Black Widow's (Scarlett Johansson) custom Chevrolet Corvette Stingray Black Widow Bows. The latter recently wowed fans at the 2014 Chicago Auto Show.
A new character named Sam Wilson aka The Falcon (Anthony Mackie) will be seen in the film driving a 2014 Chevrolet Impala 2LT.
Captain America will also ride a 2015 Harley-Davidson Street 750.
Source : ridefree.harley-davidson.com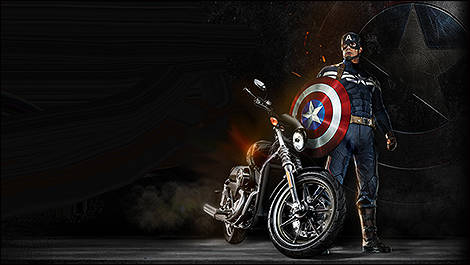 Photo: Harley-Davidson