The 2014 Daytona Bike Week (March 7-16) is in full swing. The organizers of the 73rd edition hope to attract more than 1.5 million bike enthusiasts to Daytona Beach.
For the 26th year in a row, Harley-Davidson is the official motorcycle of the event. This year, the Milwaukee-based company decided to have just one big stand at the Daytona International Speedway rather than setting up a second one on Beach Street.
The 2014 Daytona Bike Week aims to raise safety awareness among motorcycle riders. After all, not all accidents can be blamed on car drivers.
Check out
what's in store at the 2014 Daytona Bike Week
.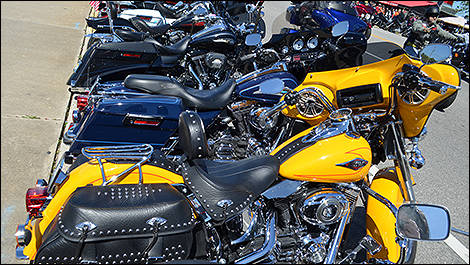 Photo: France Ouellet