Displays of one-of-a-kind high performance cars at the annual Specialty Equipment Market Association (SEMA) show aren't at all uncommon. This year, however, General Motors has announced that they'll show off some of their latest and greatest offerings with a specific goal in mind- to show that power and environmental responsibility can go hand in hand.
GM is no stranger to the show, and many of the 28 vehicles they plan to bring this year run on alternative fuels, or feature fuel-efficient performance without compromise.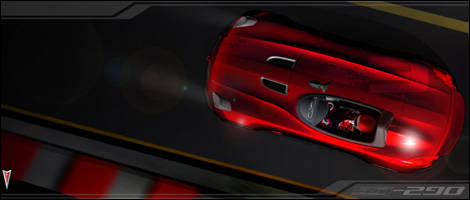 Pontiac Solstice SD-290
Headlining the lineup of green, mean wheels is a bio-fuel powered Corvette Z06 owned by superstar comedian and supercar collector Jay Leno. Powered by a custom 500 cubic inch V8 engine, this eco-friendly hot-rod packs a 600 horsepower wallop while combusting renewable fuel.
E85 Ethanol BioFuel can be used in any combination with regular gasoline. Pushing this idea home is the FlexFuel Chevy HotRod, which comes powered by an E85 compatible version of the automakers Ecotec Turbo engine. Output for this application is 500 horsepower.
Celebrities like 50 Cent, Jerome Williams and Rick Bottom will help publicize the vehicles and the event, where showgoers can also expect to see a slew of enhanced Silverado pickups, sport versions of the Cadillac Escalade and CTS, and a new Suburban Z71 concept powered by a new 4.5 litre diesel engine.
SEMA 2007 runs Oct. 30 to Nov. 2 in Las Vegas, but is not open to the general public.
photo:
General Motors