If you're a fan – or fanatic – of power and performance, you'll like the news coming out of the 2017 SEMA Show, currently taking place in Las Vegas. If you're into modifying vehicles, particularly for car racing purposes, the news is even more exciting.

Fiat-Chrysler has announced that the 6.2L HEMI V8 engine of the SRT Hellcat models and its accompanying engine kit are now available for owners and drivers looking to transform their race cars, ideally manual transmission-equipped, into 707-hp beasts able to generate 650 lb-ft of torque. The "Hellcrate" kit comes with everything required: powertrain control module (PCM), sensors, wiring harness, accelerator pedal, etc. Learn more at www.moparhemicrate.com.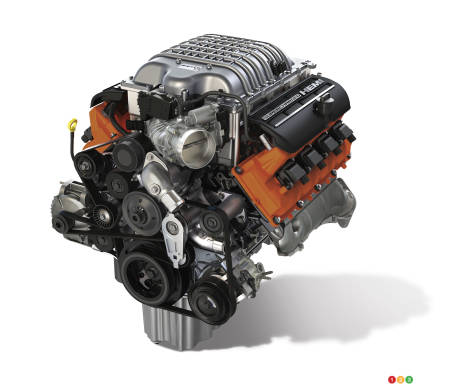 The 306-hp VTEC turbo engine of the Honda Civic Type R can also be ordered directly from Honda. It is available to grassroot and professional drivers who run on closed circuits in events sanctioned by Honda Performance. No word yet on availability in Canada. For more information visit hpd.honda.com/racing-line.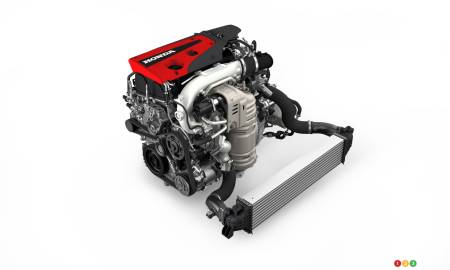 MINI, for its part, has announced that the John Cooper Works modification kit is now offered with the Cooper S Clubman and Cooper S Countryman models, with or without ALL4 all-wheel drive. Featuring a retrofit exhaust system and new engine software, it boosts output from 189 to 208 hp, while torque climbs to 221 lb-ft between 1,350 and 4,600 RPM. Engine sound has also been improved, and varies according to the mode chosen (Sport for unrestricted on-road driving and Sport+ for the track). This engine kit will be available at American MINI dealers beginning in January, but in this case as well, Canadian availability has yet to be announced.