The all-new 2015 Hyundai Sonata yesterday made its world debut in Korea, just a few weeks before its North American premiere in New York.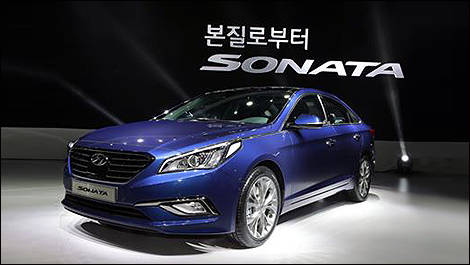 Photo: Hyundai
Compared with the outgoing model, the 2015 Hyundai Sonata is 35mm longer and 30mm wider. It also packs numerous advanced safety features including lane departure warning, adaptive cruise control, and blind spot monitoring.
The roomier cabin of the 2015 Hyundai Sonata is available with heated leather seats, side airbags for rear passengers, a state-of-the-art multimedia system, and the next generation of Hyundai infotainment.
Canadian pricing and on-sale date have yet to be announced.
Photo: Hyundai