Former IndyCar star driver Dario Franchitti has announced that he will be behind the wheel of this year Indianapolis 500 pace car.
The four-time IndyCar champion and three-time winner at Indy is thrilled to be part once again of the May classic.
"It is a tremendous honour for me to be asked to drive the pace car for the Indianapolis 500," said Franchitti.
Franchitti, whose Ganassi team switched to Chevy engines this year, will drive a 2014 Chevrolet Camaro Z/28.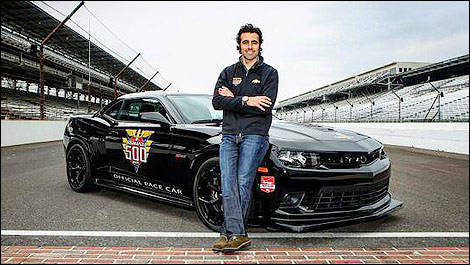 Dario Franchitti and the Chevrolet Camaro Z/28. (Photo: IndyCar)