According to reports, James Hinchcliffe is on the verge of signing a multi-year contract with Andretti Autosport, which is expected to switch its allegiance and become a full-fledged Honda team for 2014.
When Ganassi recently announced that it was to team-up with Chevrolet, that left Honda without a premier IndyCar team to motorize, but
Auto123.com
has learned that Michael Andretti's team has had close contact with Honda Performance Development to become the top program for the manufacturer.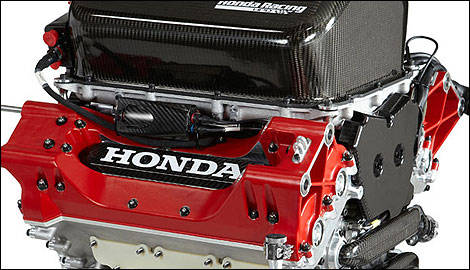 Photo: Honda Racing
We believe that official announcement concerning drivers and sponsors for Andretti could be made as early as this week-end, during the IndyCar finale at Fontana.
Assistance from Honda Canada, which has also been mentioned as a possible source of funding to keep Hinchcliffe at Andretti, is also expected to be confirmed.
In related news, Andretti Autosport confirmed EJ Viso would not race in Fontana because he has the flue. Indy Lights frontrunner Carlos Munoz, who finished second for the team at the Indy 500 in May, is expected to fill the seat.