After weeks of speculations, Chip Ganassi has finally confirmed Ryan Briscoe would replace Dario Franchitti on his IndyCar roster.
32-year-old Briscoe spent most of 2013 racing in the American Le Mans Series (ALMS), for Scott Tucker's Level 5 Motorsports, after being dropped by Penske Racing at the end of 2012. He nevertheless managed seven starts in IndyCar, including the Indianapolis 500 with Ganassi.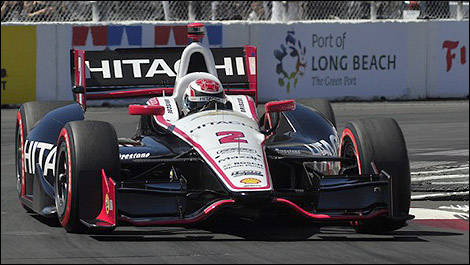 Ryan Briscoe (Photo: LAT/IndyCar)
In 2014, he will return to Ganassi Racing, where he also spent the 2005 and 2006 seasons, to drive a Dallara-Chevrolet alongside series champion Scott Dixon, Indy 500 winner Tony Kanaan and Charlie Kimball.
"This is sort of full circle and I feel like one of the luckiest guys out there at the moment," admitted Briscoe, whose statistics include seven wins in 111 starts.
"I can't wait to get integrated into the team again and with my new teammates. I think it's going to be an unbelievable year."
The deal also includes a selection of sports car races for Chevrolet, among which the 24 Hours of Daytona behind the wheel of a Corvette.