Huge blow to the IndyCar Series as Andretti Sports Management announced that the Baltimore Grand Prix would not return to the IndyCar schedule in 2014 after all parties involved failed to agree on a date.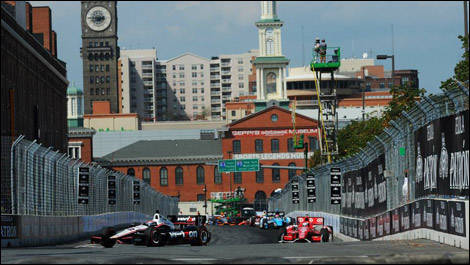 IndyCar racing in the streets of Baltimore (Photo:facebook.com/BaltimoreGP)
Race On, the owner of the Grand Prix of Baltimore, was unable to coordinate a workable date for the 2014 event with the multiple entities involved in scheduling, although it appears that Race On's decision took both the IndyCar Series and Andretti Sports Management by surprise.
With the loss of Baltimore, IndyCar forfeits its only event on the eastern seaboard. The race drew its biggest (paying) crowd to date, attracting approximately 150,000 fans over the three-day event.