Barack Obama originally took delivery of his presidential limousine, nicknamed ''The Beast'' and worth approximately $1.5 million, on January 20th, 2009.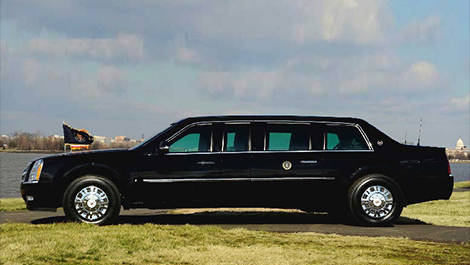 Photo: Wikipedia
The 7-passenger Cadillac One features 8'' thick armour and 5'' thick bulletproof windows. The interior is sealed off against chemical attacks.
Naturally, all this plating and hardware has a significant impact on weight and fuel consumption. The vehicle tips the scales at 6.8 tons and burns a whopping 63.5L/100km!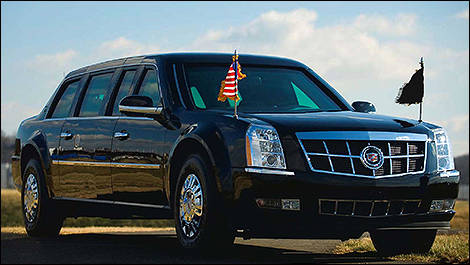 Photo: Wikipedia
Source : turbo.fr