The old General Motors assembly plant in Ste-Thérèse, Quebec (later known as Boisbriand), opened on October 12th, 1965.
As the lone GM production facility in La Belle Province, it started with 939 employees who built the Chevrolet Biscayne and Pontiac Strato Chief.
Thirty-seven years and more than 4 million vehicles later, production ended with the Chevrolet Camaro Z28 on August 27th, 2002. The Ste-Thérèse plant was demolished in 2004.
Source:
Boisbriand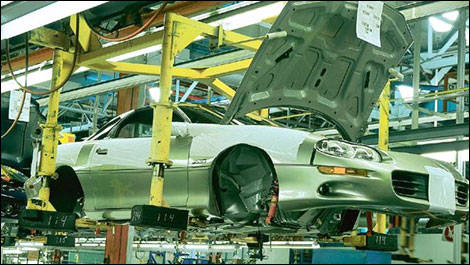 Photo: GM