Founded in 1909, Hudson Motor Company stopped manufacturing automobiles on October 29th, 1954.
At one point (1929), Hudson was the third largest car maker in the U.S., after Ford and Chevrolet. It gained international fame in 1947 with the iconic Hornet, which dominated in NASCAR from 1951-1954.
A decline in sales, combined with the high costs of racing, forced Hudson to merge with Nash to form the American Motor Corporation, better known as AMC. Sold to Renault in 1979, then to Chrysler in 1987, AMC became the Jeep-Eagle division of the latter.
Source: Wikipedia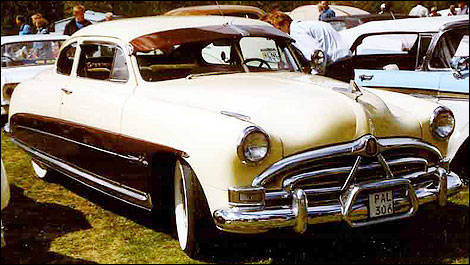 Hudson Hornet Club Coupe 1951.