Half-truck, half-car, the Chevrolet El Camino made its debut in the U.S. on October 16th, 1958 -- two years after the Ford Ranchero.
Built on an Impala chassis, the first-generation El Camino underwhelmed in terms of sales, so Chevrolet abandoned the model after just two years on the market. It was resurrected in 1964, but this time based on a Chevelle.
The addition of a more powerful SS variant in 1968 elevated the El Camino among the cult cars of the 1960-1970 era.
Source:
History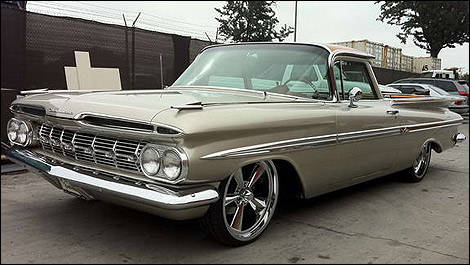 Chevrolet El Camino 1958.