On October 8th, 1978, legendary race car driver Gilles Villeneuve won his first-ever F1 race – the Canadian Grand Prix in Montreal, no less. He also became the first Canuck to accomplish the feat.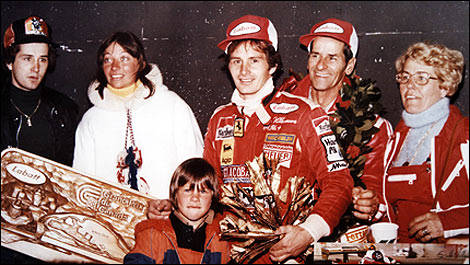 Photo: Musée Gilles Villeneuve
After adding five first-place finishes to his short resumé, Villeneuve tragically died at Zolder during the qualifying session of the 1982 Belgian Grand Prix. As you know, the track on Ile Notre-Dame now bears his name.
Sources: http://fr.wikipedia.org/wiki/Gilles_Villeneuve