The CIK-FIA World KF and KF-Junior Championships were held at Essay in France and Michael Schumacher's son Mick drive a brilliant race to climb on the podium.
Mick started his racing career under the name of "Mick Betsch" from the name of his mother, Corinna.
Since December 2013, Mick was entered in world karting events under the name of "Mick Junior".
The 15-year-old drives for Tony Kart and is supported by Petronas, sponsor of the Mercedes AMG Formula 1 team.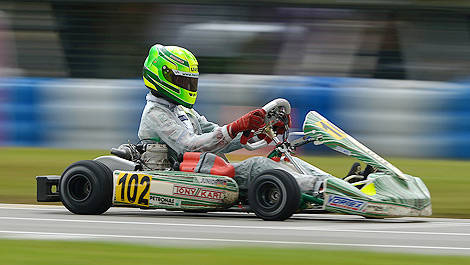 Mick Junior. (Photo: CIK/KSP)
In Essay, Mick claimed second place in the KF Junior category.
"I would have loved to win – that's obvious. It's always very different to say I am the World Champion compared to I am the runner-up. But I am very happy with the result", Mick told local paper
Ouest-France
.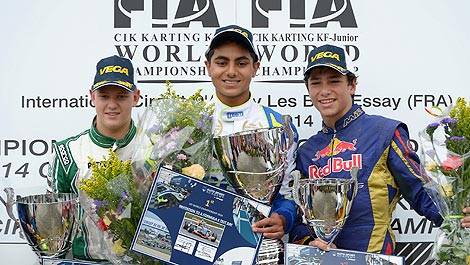 Mick Junior (DEU, left), Enaam Ahmed (GBR) and Mauricio Baiz (VEN). (Photo: CIK/KSP)