History/Description:
The
Land Rover LR3
, formerly known as the Discovery in North America, got a new design for 2005 and carried forward upon the model's reputation for high-capability luxury. Intended for use on the road less travelled, it was popular with affluent and active shoppers around the globe.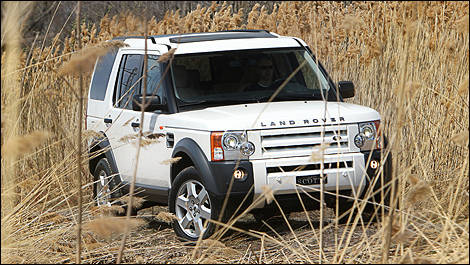 2008 Land Rover LR3 (Photo: Philippe Champoux/Auto123.com)
With V8 power, four-wheel drive, legendary brand value and styling that attracted more attention than a laser dot in a cat shelter, the LR3 was a true and proper luxury SUV model. Look for high towing ratings and plenty of ground clearance, as well as an air suspension, dual-zone climate control, wood trim, premium audio, a sunroof and plenty more.
As a premium and high-tech SUV model, shoppers in the used market should expect to pay a premium on fuel, insurance and maintenance. The LR3 is highly rated for its driving experience and luxury, though it's not the most affordable family hauler going.
What Owners Like:
Style, capability, luxury, interior appointments and power output were all highly rated by LR3 owners taking to the Internet to share their experiences. A long list of premium features, comfortable seats and a solid, planted and comfortable ride are also highly rated.
What Owners Dislike:
The main owner-stated complaint of the LR3 is its fuel consumption. Some owners wish the LR3 was lighter, and many complain of poor rearward visibility at the corners of the vehicle.
Common Issues With A Used Land Rover LR3:
Given the complexity of the LR3, a variety of checks and inspections should be considered mandatory ahead of your purchase.
Step one? Find a Land Rover dealership and set up a pre-purchase inspection of the units you're considering most strongly. Do not purchase an LR3 without an inspection by a trained mechanic.
Fluid leaks from the differentials, transmission and engine should be identified and remedied ahead of your purchase. Have the suspension checked out for signs of excessive component wear as well. The tires and brakes should also be scrutinized.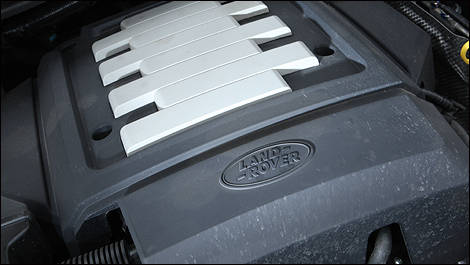 2008 Land Rover LR3 (Photo: Philippe Champoux/Auto123.com)