Land Rover will unveil seven prototypes of the new electric Defender at the upcoming Geneva Motor Show. According to the British manufacturer, these vehicles are just as capable off-road as the regular Defender.
A 70 kW (94 hp) electric motor uses a 27 kWh lithium-ion battery to provide a range of more than 80 kilometres. The battery can be fully charged by a 7kW fast charger in four hours, or a portable 3kW charger in 10 hours.
Weighing 410 kilos, said battery is mounted in place of the diesel engine, and results in an overall vehicle weight of 2,055 to 2,162 kilos, depending on the configuration (pick-up, hard top, or station wagon).
Land Rover has no plans to produce the electric Defender. The seven prototypes will, however, go into service in specialist applications later this year.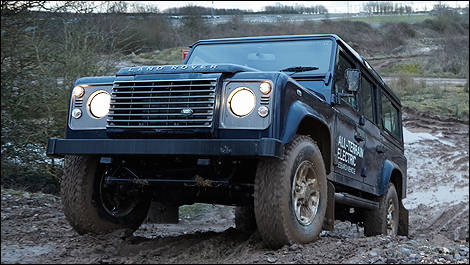 Photo: Land Rover