On April 30th, 2012, Hot Rod Magazine's David Freiburgher managed to push a modified Chevy Camaro ZL1 up to 326 km/h in Uvalde, Texas.
The standard ZL1, built in Oshawa, uses a 6.2L V8 engine that produces 580 hp and 556 lb-ft of torque – good for a top speed of 297 km/h. With the Lingenfelter upgrades, the muscle car cranks out a whopping 720 hp and 650 lb-ft of torque.
It's the first time ever a Camaro has exceeded 200 mph (320 km/h).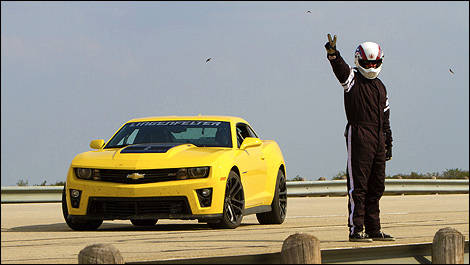 Photo: Lingenfelter