Researchers at the Fraunhofer Institute for Molecular Biology and Applied Ecology IME, in collaboration with tire manufacturer Continental, are building the first-ever pilot system to extract vast quantities of dandelion rubber for making tires.
They use the Russian variety of dandelions because it's the only one that features large quantities of rubber within its white latex sap.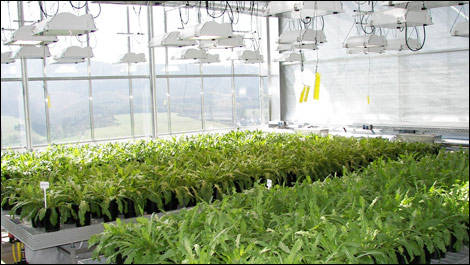 Photo: Fraunhofer IME
The first prototypes made with blends from dandelion rubber are scheduled to be tested on public roads over the next few years. The goal is to develop the production process so that Continental can manufacture tires made from dandelion rubber by 2018.
Rubber from dandelions will help reduce the importation of raw materials since it can be harvested more quickly and in colder climates.
Source:
Fraunhofer